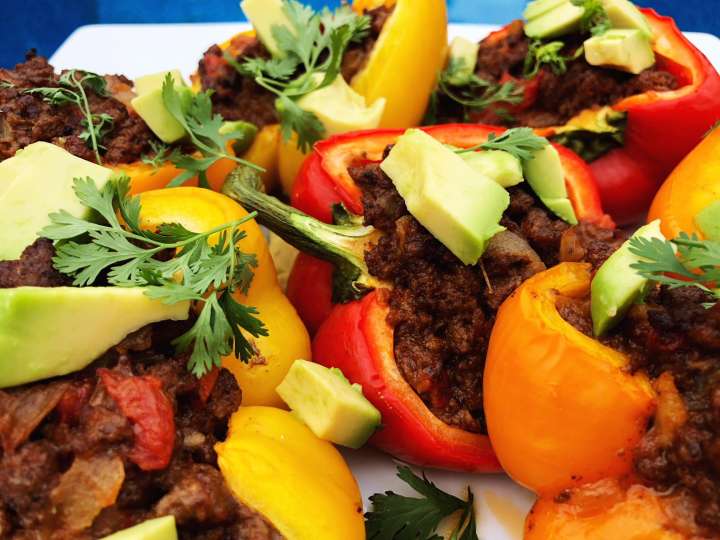 Stuffed Sweet Peppers with Ground Beef
Pepper season is back! To celebrate, we are offering these elevated stuffed peppers. We don't use any rice in the stuffing, instead we use cheddar to bind the grass fed beef.
Just re-heat and serve!
Comes with cilantro to garnish.
Also comes with a side salad.
-Gluten Free

-Contains dairy