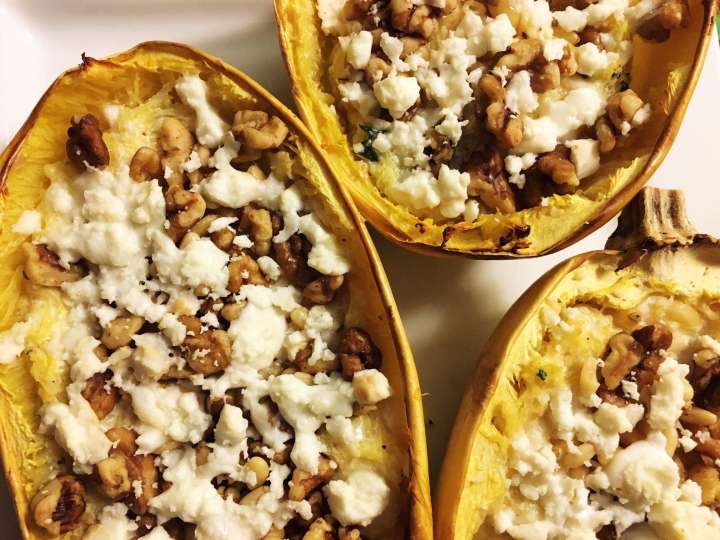 Stuffed Spaghetti Squash with Feta
This flavor packed customer favorite is back! Local spaghetti squash is roasted and the "spaghetti" is tossed with tons of Bloomsbury Farm's herbs, local cream, and grass-fed butter. Topped with Nobel Springs goats milk feta and walnuts.
Comes with a side salad. Just reheat and serve!
-Vegetarian
-Gluten Free
-Contains Dairy
-Contains Nuts (walnuts)
-Soy Free
Ingredients
Feta, Herb & Walnut Stuffed Spaghetti Squash:
Spaghetti Squash, onion, Feta (goat's milk), cream, rosemary, sage, fresh, Thyme, walnuts
Side Salad:
lettuce, Carrots, cabbage, dressing (extra virgin canola oil, garlic, mustard, agave, apple cider vinegar, lemon juice, salt, pepper)