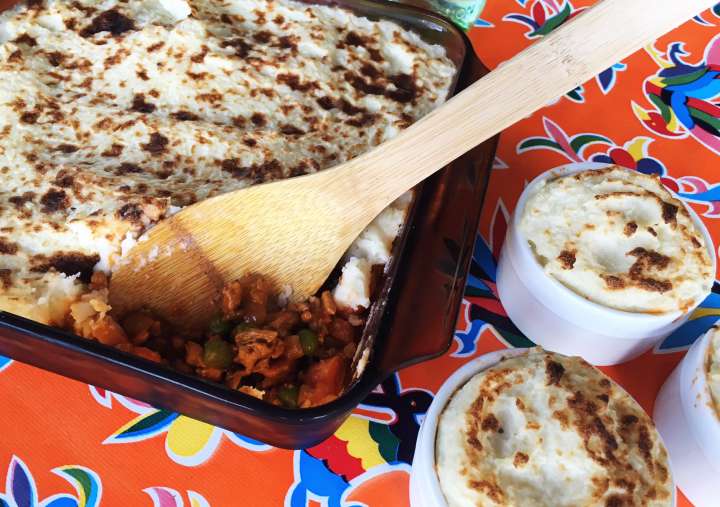 Shepherds Pie with Mushrooms & Lentils
Dairy
Savor slowly braised lentils with carrots and peas, topped with mashed local potatoes. The flavors are elevated with a touch of red wine. We love lentils as a vegetarian option because they are sustainable and packed with protein.
Just reheat and serve!
Comes with a side salad that just needs to be tossed.
-Gluten Free

-Contains Dairy
Ingredients
Side Salad:
lettuce, Carrots, cabbage, dressing (basil, extra virgin canola oil, garlic, lemon juice, salt, pepper)
Shepherds Pie with Mushrooms & Lentils:
Potatoes, cream, Grass Fed Butter, Pink Himalayan Salt, black pepper, extra virgin canola oil, Onion, Carrots, Garlic, tomato paste, worcestershire sauce (vegan, gluten free), Thyme, Peas, Potato Starch, celery, Mushrooms, Lentils, red wine, vegetable stock (mushroom, water, carrot, celery, onion, salt, pepper)