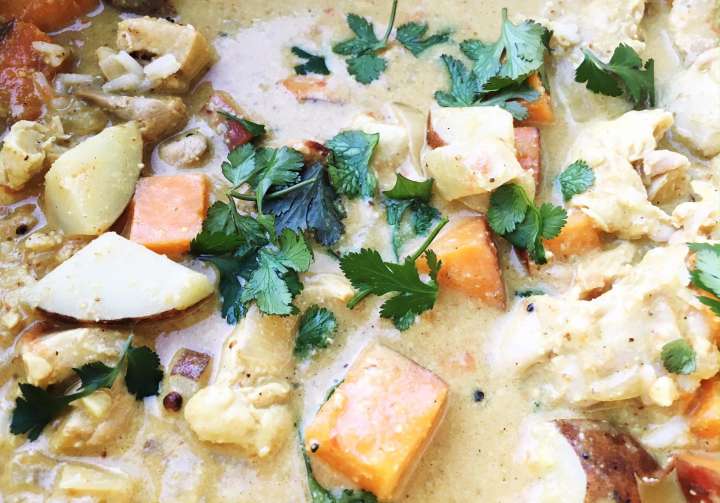 Cashew Curry with Chicken
Inspired by Madhur Jaffrey, this Curry is perfectly balanced and enriched with house-made cashew milk and pureed cashews which makes it lower in saturated fat than the coconut milk or cream that you usually find in rich curries. The rich sauce covers potatoes, sweet potatoes and pastured chicken.
Comes with cilantro, rice and Indian spiced spinach on the side.
-Gluten Free
-Dairy Free
-Contains Nuts