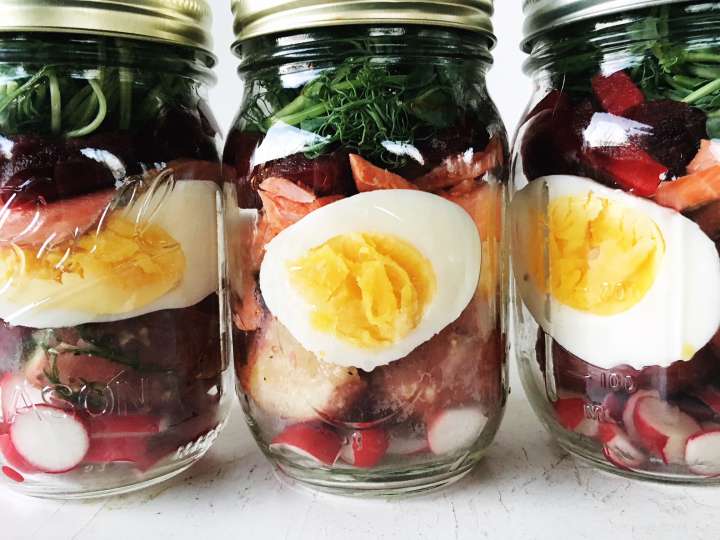 Swedish Jar with Salmon
This meal is inspired by my Swedish grandmother, Marie. She would serve this meal to my grandfather at times that she wanted to keep the kitchen cool because everything was made ahead of time & could be served cold: radish, beets, boiled eggs.
A dill dressing is layered with local radishes, bite-sized boiled potatoes, half of an 11-minute local, pastured egg, sustainably harvested salmon, roasted beets, and Bloomsbury sprouts.
-Gluten Free