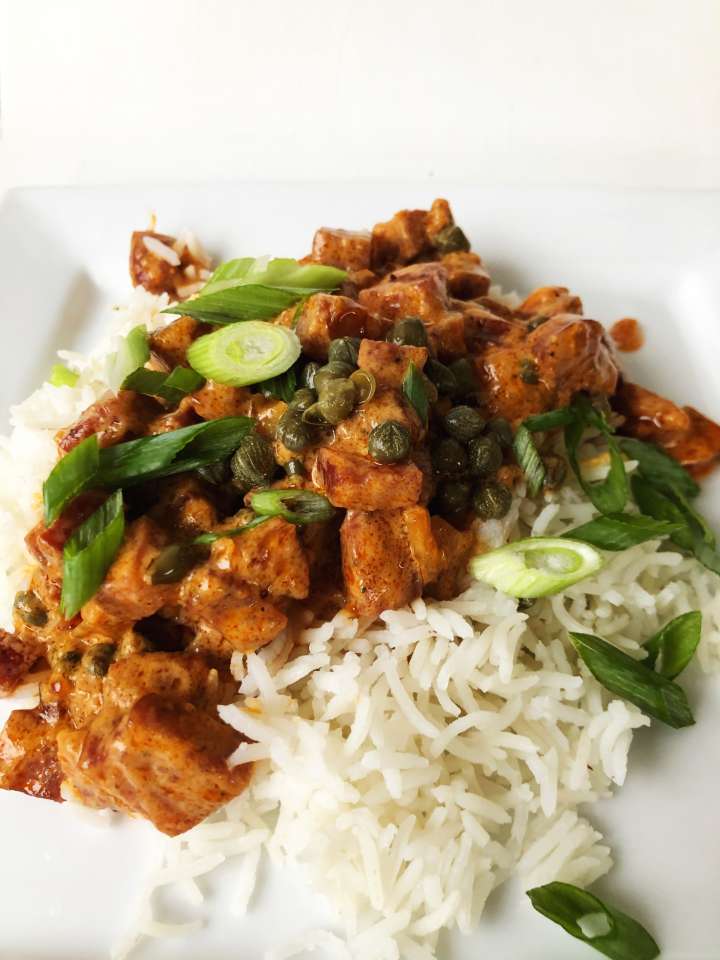 Smoked Mushroom Stroganoff
This is perfect comfort food now that the weather is getting chilly. Local cremini mushrooms swim in a cream sauce finished with capers. Comes with rice that cooks in just 10-15 minutes. Then, just reheat the stroganoff & serve!
Comes with scallions to garnish & a side salad.
-Gluten Free
-Contains dairy
-Nut Free