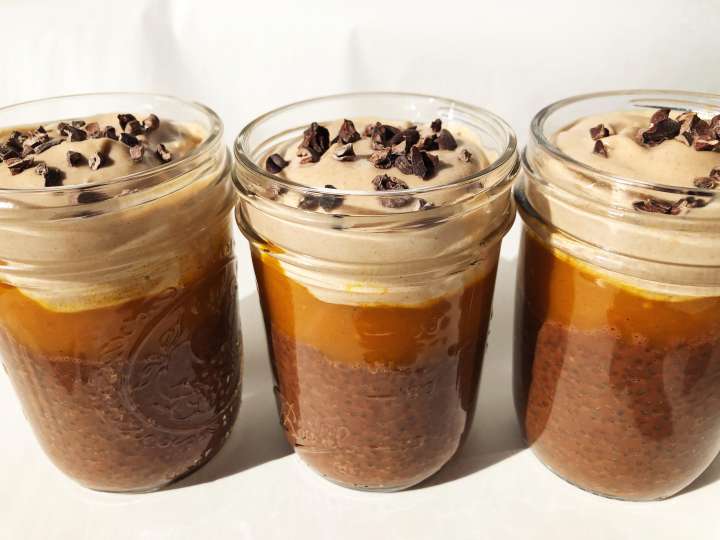 Cacao & Pumpkin Chia Pudding
Inspired by the way that most people love to add chocolate chips to their pumpkin bread, we created this cacao & pumpkin chia pudding. It may seem weird, but this combination is amazing! Plus, it looks perfectly festive for October.
The parfait layers cacao chia pudding with spiced pumpkin puree, maple cashew cream, & cacao nibs.
-Gluten Free
-Dairy Free
-Contains Nuts (Cashew, Almond)
-Vegan

Ingredients
Chia Seed, Almond Milk, Cacao Powder, Cashews, Maple Syrup, Pumpkin, Cacao Nibs, agave, Nutmeg, Cinnamon, black pepper, ginger, allspice, cloves