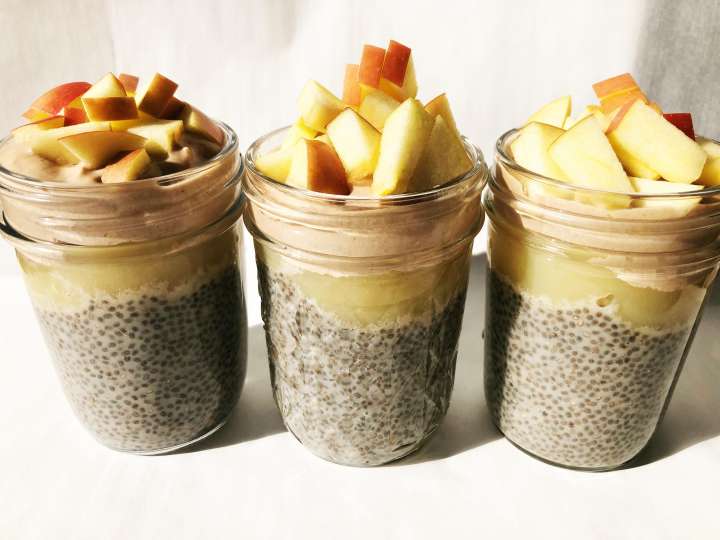 Apple Chia Pudding with Maple Pecan Cream
What could be better than cashew cream? Maple pecan cream. Yes, maple PECAN cream! Quintessential autumn flavor: pecans are whipped to a fluff with maple syrup.
Almond milk spiced chia pudding is layered with local apple compote, fresh apples, and maple pecan cream.
-Gluten Free
-Contains Nuts (almond, pecan)
-Dairy Free
Ingredients
Chia Seeds - Organic, Apples, Almond Milk, Agave Nectar, Pecan, Cinnamon, Maple Syrup, lemon juice