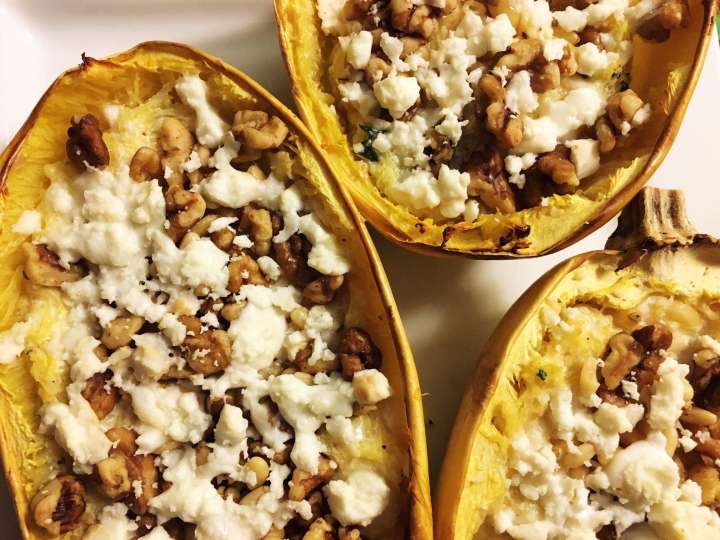 Stuffed Spaghetti Squash with Feta & Sausage
This flavor packed customer favorite is back! Local spaghetti squash is roasted and the "spaghetti" is tossed with tons of Bloomsbury Farm's herbs, local cream, and grass-fed butter. Topped with Nobel Springs goats milk feta, walnuts and crumbly, Porter Road Butcher sausage!
Comes with a side salad. Just reheat and serve!
-Gluten Free
-Contains Dairy
-Contains Nuts (walnuts)
-Soy Free
Ingredients
Feta, Herb & Walnut Stuffed Spaghetti Squash with Sausage:
Spaghetti Squash, onion, Feta (goat's milk), cream, rosemary, sage, fresh, Thyme, walnuts, Pork Sausage
Side Salad:
lettuce, Carrots, cabbage, dressing (extra virgin canola oil, garlic, mustard, agave, apple cider vinegar, lemon juice, salt, pepper)