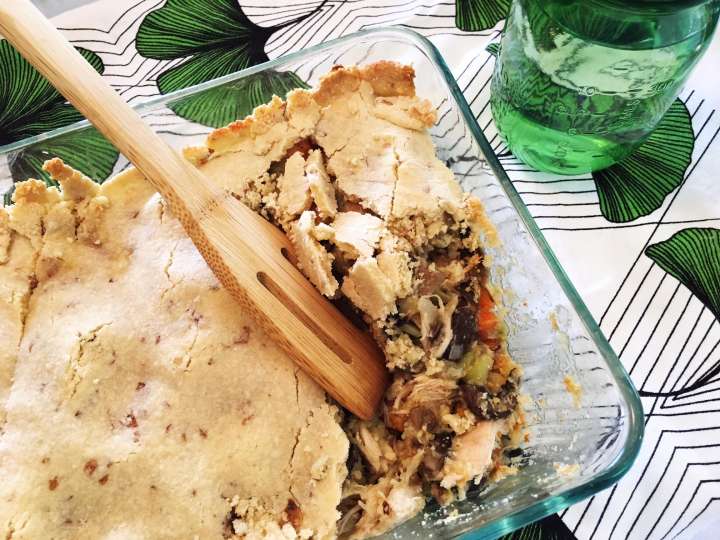 Balti Curry Pot Pie with Chicken
Our Balti Curry Pot Pie was so popular last year, we are bringing it back again this summer! What makes this curry unique is the rich sauce, thickened with grass-fed yogurt and bright with local tomatoes, exotic spices, and local pastured chicken. The almond flour crust is crumbly and comforting.
Just reheat and serve!
Comes with a side salad.
-Gluten Free
-Contains Nuts
-Contains Dairy